Pardee ~ Morris House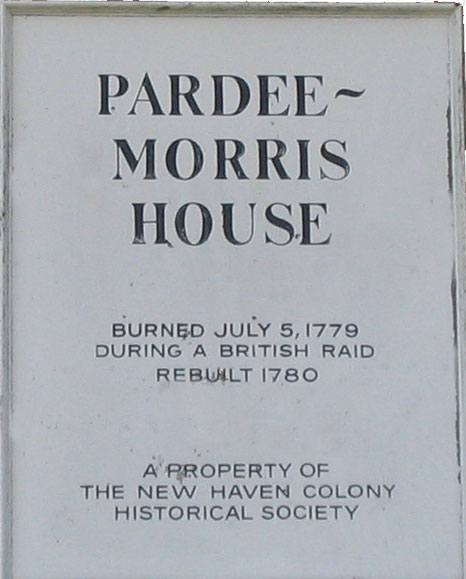 Sign at the Pardee Morris House
As stated by the sign, the Pardee Morris House was burned during the Battle of New Haven when over 3000 British troops invaded New Haven's Eastern and Western Shores.
This Historic Landmark is currently closed to visitors, however, it is located at 325 Lighthouse Rd, near Light House Park in New Haven and the exterior can be viewed. It is part of the New Haven Eastern Shore where Fort Nathan Hale is located.
The New Haven Colony Historical Society is now the New Haven Museum and Historical Society. Its web site is at:
As information is gathered about the history of the Pardee Morris House as well about activies supporting its restoration, it will be published on this WEB site.
---
The following pictures were taken in the afternoon on Sunday, September 17, 2006.